Laptop Donations
Wormall Civil recently donated laptops to San Roque Elementary School, Philippines.
Our QA Manager, Paul White delivered the laptops on his recent visit to the Philippines. When he arrived at the school was having a fiesta with dancing, food and other activities. Paul was hoping for a quiet entrance- but the school principal announces the arrival over the PA system as "Our Australian friends are here".
During the fiesta the school principal thanked Wormall Civil for the donation of the laptops and advised us of the immense help the laptops will give the students and staff, before Wormall Civil's donation the school only had one laptop to share amongst the students and administration staff.
We hope to be able to donate more laptops in the future to other schools in Bayawan City and Binangonan Rizal in the Philippines.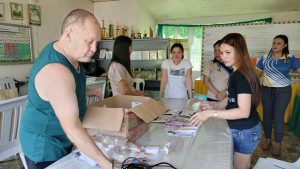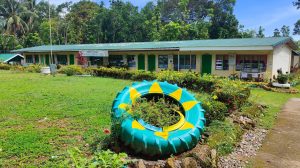 R U OK Day – Thursday 14th September
R U OK?
Now it's more important than ever to check up on our friends, family, colleagues and peers.
It is our National Day of Action when we remind Australians that every day is the day to ask, 'are you OK?' and start a meaningful conversation whenever they spot the signs that someone they care about might be struggling with life.
ASK R U OK? Pick the right time and place and ask them how they are going
LISTEN- Listen with an open mind and without judgement
ENCOURAGE ACTION- Encourage them to do something that might lighten the load
CHECK IN- Remember to check in again soon. Your ongoing care and support can make a difference.
Wormall Civil projects took part in having team lunches in acknowledgement of the day. Thank you to our Senior Management Team and our Site Supervisors for their ongoing support.